Frameless Shower Doors

Frameless Shower Doors
HeavyLux Shower Doors are superior to all others and set the standard of excellence we never compromise. The beauty of our shower, steam and bathtub enclosures is in the details that result in long-lasting satisfaction. Unlike other companies, all HeavyLux doors are handmade by in-house craftsman that carefully fabricate each piece in our San Leandro facility. This unique practice allows HeavyLux to confidently offer you a LIFETIME warranty on our products and workmanship. No other company delivers that level of protection to its customers.
SodaGlass; Back-Painted Glass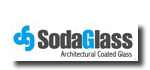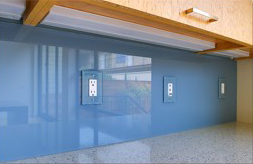 Color…Smooth…SodaGlass…
Back-painted glass is a spectacular surface for interior design. Its beauty and ease of maintenance make it ideal for kitchens and baths. Due to our production capabilities and high standards, HeavyLux was awarded to be the regions only factory-certified fabricator for SodaGlass architectural coated glass. Heavylux sells and installs this cutting-edge material.